Description
Thanks for looking at our listing for a refurbished Sinclair ZX Spectrum 128k Toastrack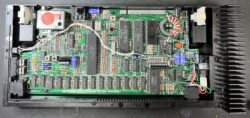 Issue 6K – Low Serial Number – Rare issue, only 20k made.
Work carried out:
Tested all electrolytic capacitors and replaced with new, good quality aluminium types
Replaced regulator with new 2amp one
Jailbar reduction mod
Audio balance mod
New power socket
All cases cleaned inside and out
New membrane
Keyboard cleaned
All keys tested and working
It comes with a recapped genuine Toastrack PSU, polys and the outer cover.  Cover and the polys in good condition for their age (see pictures).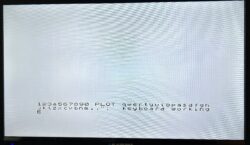 We've tested the machine with diagnostics ROMs for several hours.  We've also tested the machine with a combination of 48k and 128k games and demos for a couple of hours and it works flawlessly.
This is another nice 128k Toastrack ZX Spectrum that has been well cared for.  As you would expect with its age it has a few signs of wear and tear on the case (see pics) but just needed repairing and a little TLC to bring it back to its former glory.
Serial Number: 007-001638
Condition is Seller refurbished.
Any questions then please do not hesitate to contact us.
To see how much work goes into refurbishing these machines take a look at Spectrum for Everyone.